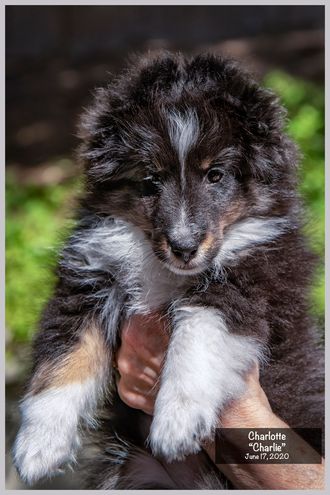 Each Hillstone litter is whelped in our bedroom where the puppies remain with mom until approximately 3-4 weeks of age.  When their eyes and ears open, they are relocated to our living room where they can experience the sounds of the home -- TV, vacuum cleaner, etc. 
Weaning is typically achieved at 5 weeks of age at which time pups move to a large puppy play pen where they can enjoy more interaction with their littermates.
     Some of the wonderful Shelties that have touched our lives over the past 30 years...
Hillstone Dancin' Dare To Be Great -- Owned and loved by Lin Battaglia, "Dare" is a very special boy, having achieved multiple agility titles in his 10 year career.